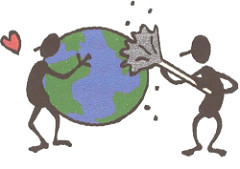 The World Church Group is responsible for co-ordinating Trinity's response to issues affecting our local community, our country and our world.  We meet regularly to consider, discuss and pray about these issues, and make recommendations to the Church Meeting about issues for action and financial support.
Our Guiding Principles
Our guiding principles for planning, action and funding are based in Christian Aid's development guidelines
Among the projects we are currently supporting are:-
Our Local Community
Leek and District Foodbank
ASHA
One Recovery
Leek Street Pastors
Adullam Trust
Festival appeals
Totally Locally
Our Country
Our World
Christian Aid

Eco Church
Fairtrade
Disasters Emergency Committee (DEC) Special Appeals
Festival Appeals
One World Week
LOAF
Please click on the individual pages in the drop down menu to find out more information about our guiding principles and the projects we support.